Hoya launches NX series LED UV curing system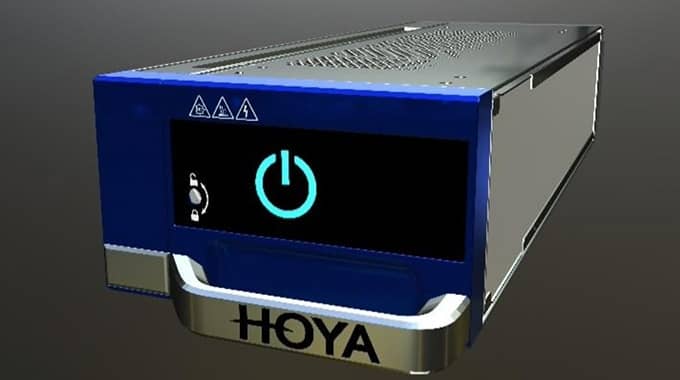 Hoya has launched the NX series, its latest air-cooled LED UV curing system for flexo printing, featuring innovative digital features such as status indicators, neuron microchip network system, digital AC/DC converter and data logging.
The NX Series feature an intuitive control panel that contains easy-to-use symbols and diagnostic tools, offers a space-saving design, reduces electrical cost and eliminates heavy metals bringing additional advantages to retrofit installations. It presents a good balance of 25W/sqcm maximum peak irradiance and a significant dose, working without a chiller and air duct system.
'Since 2019, we have been working with several ambitious press manufacturers, ink suppliers and customers who have asked us to develop a breakthrough system that would be a catalyst for the widespread adoption of LED UV ink drying in the flexo market,' said Takayuki Nagakura, project leader of flexo application at Hoya. 'We are pleased to announce the NX Series in time for Labelexpo Europe, although it has taken longer than originally expected due to the Covid-19 pandemic.'
'We believe that it's time for LED UV system manufacturers to offer more attractive features in the market beyond the benefits of environmental and electrical savings such as the ones that have shaped the automobile industry as we know it today and the NX Series is a step change towards that endeavor.'